Tree of life
Tree of life ceramic tile mural

Tile mural for kitchen, bathroom wall, cook top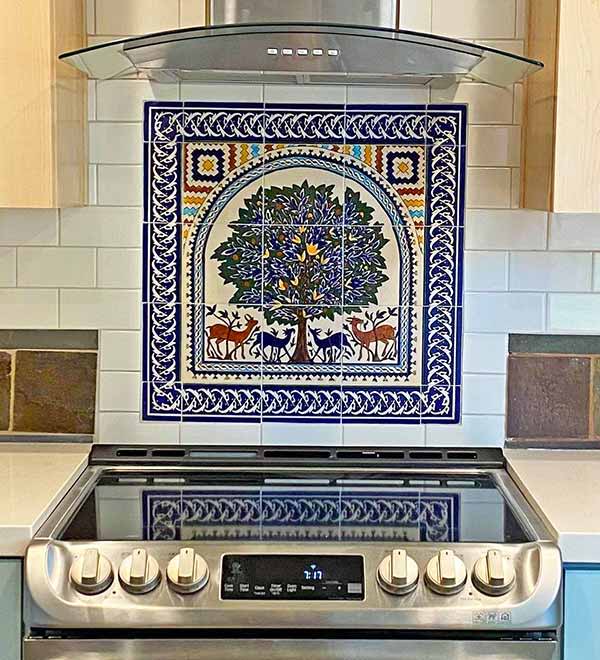 Tree of life tile mural, 24 x 24 inches

"We finally finished our kitchen update. Last to go in - this beautiful Tree of Life hand painted tile mural from Jerusalem Pottery, The Karakashian family has been making ceramic tiles in the Old City of Jerusalem for 100 years. The tiles arrived as promised, carefully wrapped, no breakage. I couldn't be happier." C. in CA, USA
The Tree of life tile mural design is based on an old mosaic pattern from the 6th century. The original is a mosaic floor located in Jericho's Hisham palace, well kept since the 6th century AD.
The one to the left is 24x24 inches, and is hand painted on nine tiles, with four gazelles, and is surrounded by cobalt blue border tiles.
The tree of life is available in different sizes. It can be installed indoors or outdoors, as a backsplash or a wall mural, or even a table top.