Seder plate
Hand painted ceramic Passover Seder plate
Hand painted in my studio in Jerusalem's Old City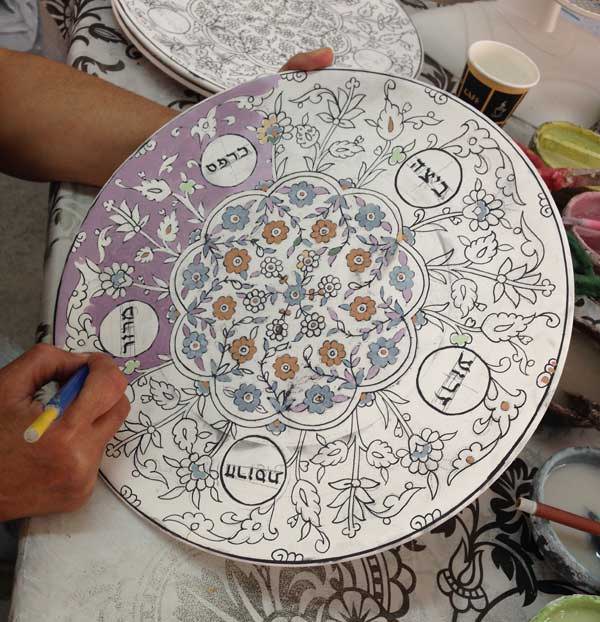 The purple color seen above changes to the deep cobalt blue after firing
Pesach, or Passover, is a religious feast or holiday in the Jewish calendar, commemorating the exodus of the Jewish people from Egypt, achieving freedom from slavery.
The Seder plate is used to serve six symbolic foods to remember the Passover story. Those foods are Zeroah, beitsah, maror, charoset, karpas, and chazeret.
Here are our hand painted and colored ceramic Seder plates, custom designed and hand painted in my studio in the Old city of Jerusalem. The pictures below show the different stages of painting.
Bespoke ceramic Seder plate
Since we hand paint these ceramic Seder plates ourselves, we are able to customize them.
For example, if you need to gift someone a Seder plate, you might want to include their family name in the middle of the plate, creating a unique bespoke gift, made in Jerusalem.
Ceramic Seder plate catalog - choose your Seder plate
The different stages of hand painting and coloring a ceramic Seder plate
"